Beyond Fluent Teens© is a new system of learning that allows students from all over the world to improve their English fluency by interacting with Irish teenagers and teachers from their own homes. It's a unique, relevant and engaging new form of learning. Developed through 25 years of experience teaching teenagers and seeing the success of native teen interaction sessions, Beyond Fluent Teens is leading the way in English language fluency for young learners.

– Irish Company based in Dublin, Ireland
Innovative New Learning System
The Beyond Fluent System has been developed by the award-winning team at the Irish College of English with over 25 years of experience in the Junior Sector. 
Native English Speaking Teenagers
Our Irish teenagers are all trained in our system and we only work with outgoing, enthusiastic teenagers who bring energy and engagement to all sessions. 
Native, Highly Qualified Teachers
All our experienced English teachers are native English speakers, with a minimum of a Bachelors degree and ELT teaching qualification such as J-ELT/CELT/CELTA.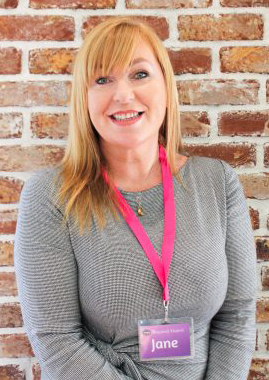 All our sessions are held live with professionally qualified, native English speaking teachers who hold a minimum of a Bachelors degree and ELT teaching qualification such as J-ELT/CELT/CELTA.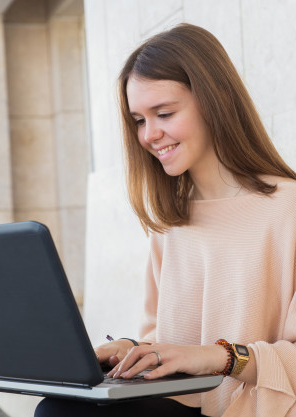 Unlike other language providers we never use pre-recorded videos. All our sessions are live and interactive with Irish teachers and teens. We guarantee dynamic and innovative lessons to keep students engaged.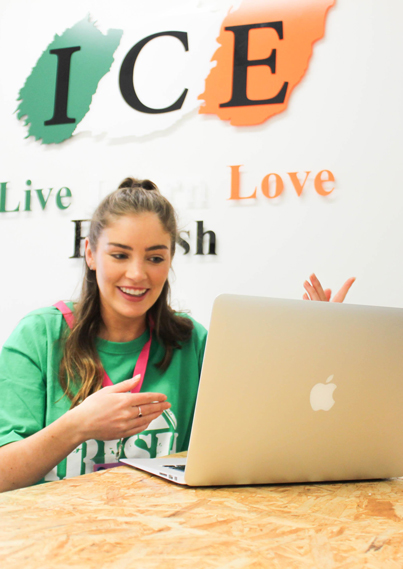 Teen Interaction sessions
Our experienced and highly trained Irish teenagers will interact with your child, live from our school in Dublin. Sessions will be tailored based on our assessment of your child's level of English, interests and needs.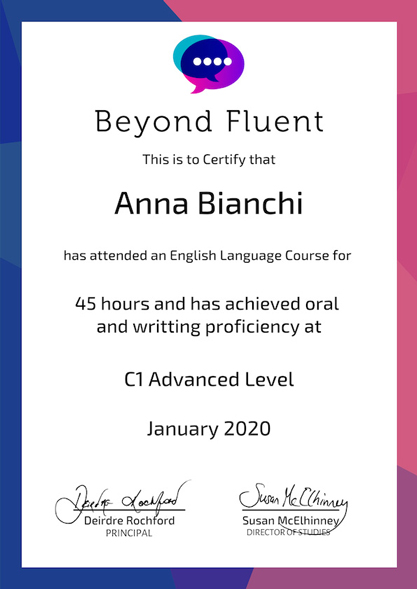 Certificate of Attainment
All our students will receive a certificate of attainment at the end of the course. The certificate will detail the level and number of hours of English language tuition completed on their Beyond Fluent course.
How to experience a Beyond Fluent Course
Teen Interaction Sessions